Message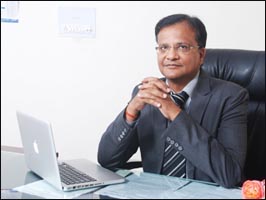 It gives me immense pleasure to extend a warm reception to the entire brilliant, young students seeking admission to Bhaavya Technical Institute. The College has excellent infrastructure and service facilities. Bhaavya devotes its services to the task of making nation a knowledge network: to give technocrats of excellent capability and to redefine technology in terms of multi dimensional expansion in the field of Engineering and skill development.
At Bhaavya, we provide great significance to interactive learning. In fact, this aspect is what makes the atmosphere at our institute warm and friendly. We believe that the students need support, guidance and assistance to grow into skilled professionals. What enables them to develop the high degree of concentration they require, is not just excellent academic reaching, but overall comfort in life, as we believe that students must not be burdened by any sort of anxiety or stress.
In addition to other facilities, the hostel facilities at Bhaavya are provided with personalized care and attention, making students feel secured and at ease. Upon the completion of their courses at Bhaavya , students are groomed into competent professionals. They are moulded to have great careers and achieve remarkable results as professionals.
Mr. Sanjay Agarwal