Message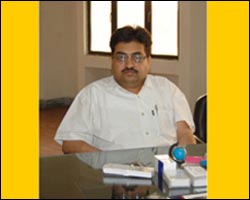 I am glad to know that this institute is constantly striving in all round development of the students through its endless efforts as students are the future citizens of the country who would be shouldering the responsibility of contributing towards the construction and speedy development of the country.
College nourishes our mind with moral values and academics. The society expects us to bloom and serve with all our fragrance. The efforts of this college administration to meet their expectations are visible in the changes that has come in the past one year on a number of fronts, be it infrastructure, academic activities or other development.
I extend my good wishes to this premier vocational institute which is imparting globally recognized education to young citizens with bright career progression to keep pace with the global vocational trends.
Prof. Manoj Kumar Gupta